New construction Bronkhorst High-Tech in Ruurlo: Thanks to BIM, the structural elements and installation technology are perfectly coordinated.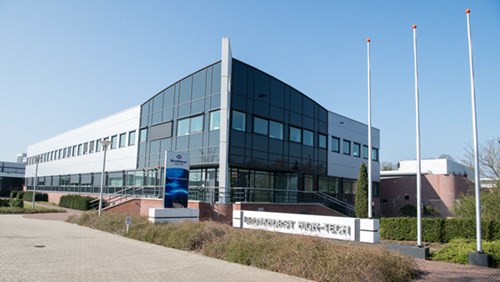 3D/BIM
The complete design for the new building was worked out in 3D/BIM, in which Wassink Installatie collaborated with iDX architects, contractor Van Wijnen Eibergen and constructor Schreuders in a single model. "Our modellers worked out all the installation techniques in detail, using the architect's extensive design as a basis," says Tim Zweers, Head of the Utility & Industry department. "Thanks to the BIM design, Bronkhorst High-Tech was able to gain immediate and good insight into the new building. By exchanging (IFC) models and clashing with the contractor and constructor, preliminary work and failure costs during the execution were also kept to a minimum".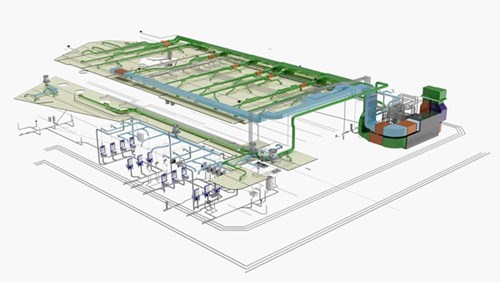 Fast, accurate and uniform
In its BIM projects, Wassink Installatie often uses the Stabicad for Revit software from Stabiplan. "In addition to the BIM content of our suppliers, we also use the information from the BIM library MEPcontent," says Alex Stein, BIM-Modeller at Wassink Installatie. " With MEPcontent, we can easily add installations and components to our model, so that installation parts and components are displayed with a high level of detail. Compared to standard Revit, with Stabicad for Revit we can work up to three times faster. In addition, the content is much more accurate, which increases the quality of the BIM models. For drawing, linking and importing the installations into the plant room, we used the Stabicad element monitor."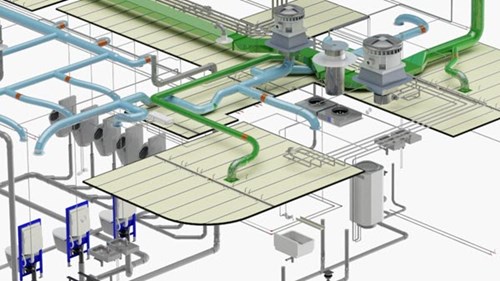 In order to bring even more uniformity to the BIM designs, to further speed up the design process and to ensure unambiguous communication, Wassink Installatie recently set up its own BIM template in collaboration with Stabiplan. "The template not only contains the colours of the supply, return and water pipes, but also the desired installation information and fonts. This allows us to save even more design time, while taking the quality and clarity of our designs to an even higher level."